2022-23 Registration
---
REGISTER TODAY!
2022-23 Fees
| | | | |
| --- | --- | --- | --- |
| | Birth Year | Before August 15 | After August 15 |
| U7 | 2016-2017-2018 | $520 | $520 |
| U7 Mini Strider | Beginning Skater | $200 | $200 |
| U9 | 2014-2015 | $755 | $855 |
| U11 | 2012-2013 | $790 | $890 |
| U13 | 2010-2011 | $815 | $915 |
| U15 | 2008-2009 | $880 | $980 |
| U18 | 2005-2006-2007 | $850 | $950 |
| Tryout Fee | | $200 | $200 |
Family Rate Discount - Register 3 or more players who are siblings/living in the same household to receive a $400 discount - this will automatically apply at registration
Other Registration Details
Earlybird Registration for the 2022-2023 season June 7 - August 15th 2022.
Fees increase by $100 a player after

July 31, 2022

August 15th
Online Registration will remain open until September 15, 2022.
All registration fees must be paid in full by October 1, 2022
---
WHAT YOU WILL NEED TO COMPLETE REGISTRATION PROCESS
Note that Hockey Canada has recently migrated to a new system (Spordle) which consolidates the previous Hockey Canada Registry and eHockey sites. As such, all registrants must create a Spordle account ahead of registering in order to obtain your Hockey Canada ID#. (**NOTE YOU DO NOT REGISTER YOUR PLAYER THROUGH SPORDLE)
RETURNING PLAYERS/NEW PLAYERS
Click on REGISTER TODAY, then click REGISTER NOW and it will take you to a screen that will ask you you login to your Hockey Canada Spordle account,
If you have not created a Spordle account you will need to create one now, otherwise log in.
Once the account is created a pop up page will give you 3 options, this is where you will add participants (your player) to your profile, or create a new participant to add to your profile
proceed to register from here
For Players NEW to Hockey - Age verification documents (birth certificate or passport) scan to be uploaded during registration process
PLAYERS TRANSFERRING FROM ANOTHER ASSOCIATION
The following steps must be completed BEFORE beginning the registration process.
You must fill out the proof of residency document CLICK HERE, and send completed for to admin@mjhockey.com
You will need to provide proof of residency documents (drivers license, utility bill etc. showing your name and residential address within the city of Moose Jaw)
Once we receive the above information, we will initiate the player transfer.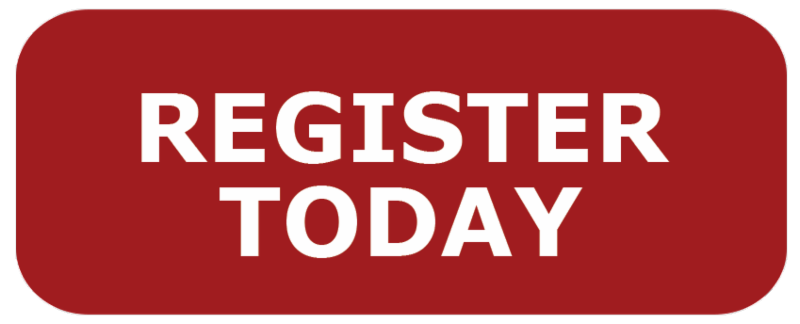 ---
What to expect after you have registered
Once registered Division Directors will be in contact with parents via e-mail with specific start date information. As well all information will be posted on each division's web page.
Players trying out for tier will be contacted mid to late August
Players Evaluating for divisions in the Moose Jaw League will be contacted by Mid September with evaluations starting on or after October 1
---
Payment Options
Online Payment options Visa, Mastercard, Visa Debit or MC Debit - method of payment must be made at the time of registration.
e-transfer payment to MJMHA by October 1, 2022
e-transfer to payments@mjhockey.com password: fees2022
---
Fee Structure
Moose Jaw Minor Hockey's Registration fees are determined based on components that include but not exclusive to ice time, equipment, referees, SHA fees, development, and general operations.

E

ach team will set team fees based on activities outside of what is provided by MJMHA. This may include extra practice ice times, tournaments, pictures, clothing, etc.

The teams generally hold a parents' meeting once the team is formed and set up their plans and finances for the season. Some teams do some fundraising to offset additional costs, but this is left up to the individual teams.
Players on Male/Female Tier Teams will have additional costs to cover: additional practice times, and the expenses of playing on a traveling team
---
Sponsorship Applications - Families who have applied for sponsorship must inform the office that the application has been made, this selection can be made on the payment page of the registration form
---
Refund Policy
A request for a refund will be the date that the MJMHA office is informed in writing that the player has quit or is moving. Refunds are calculated as follows:
A Refund of 100% prior to the first scheduled ice time of the season
A refund of 75% of the registration fee will be issued if the player quits after placement on a team and before November 15.
A refund of 50% of the registration fee will be issued if the player quits after November 16 and before December 15.
A refund of 25% of the registration fee will be issued if the player quits after December 16 and before January 10.
No refunds will be issued after January 10th
Refunds for medical reasons will be determined on an individual basis by the Board of Directors and must be accompanied by a doctor's letter
Refunds will not be given for Tier Tryout Fees, Camps,
Exception: A first-year skater will receive a full refund until November 15th, less a $50 administrative fee.
---
Respect in Sport Parent Program
Parent RIS is Mandatory
IF YOU HAVE TAKEN THE PARENT RESPECT IN SPORT YOU DO NOT NEED TO TAKE AGAIN.
Consistent with MJ Minor Hockey's goal of providing a positive experience for players and promoting respect in hockey. It is our goal to encourage parents to be the best hockey parent they can. The program focuses on children's safety, personal, psychological and physical development and the role parents play. It also highlights the importance of establishing positive relationships with referees, coaches, players, opponents and other parents. MJMHA player registrations will require completion of this online course by one parent or guardian for the player(s) under their care
For New members: Instructions for taking the Respect in Sport Parent Program click here