Virtual Annual General Meeting Scheduled
---
---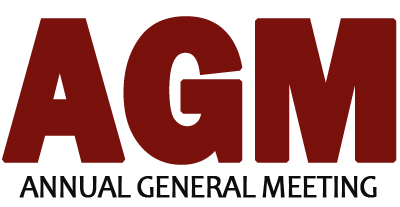 ---
The Board of Directors will be holding the Annual General meeting via ZOOM on Tuesday May 26, 2020 @ 7:00 pm. Due to the restrictions on gathering sizes hosting a traditional meeting will not be possible. The Board appreciates the memberships patience while we took time to work out details.
Meeting Registration - Pre-registration is required to participate in the 2020 Annual General Meeting. The meeting invitation will be sent to the email provided on the morning of May 26th. Deadline May 25th 5:00 pm
Board Nomination - We are now accepting nominations for board positions for the 2020-21 season. The AGM is being held virtually and voting for board positions will take place digitally that evening. Please submit nominations by May 24th at 5 pm. Due to the nature of the online voting it will simplify the process if we can have polling for votes prepared.
Notice of Motion - A committee of Board Members and Members at large recently completed a review and re-write of the Constitution. The document in its entirety is being submitted for approval by the membership.
MOTION DOCUMENT - CONSTITUTION
COMPARATIVE DOCUMENT April 2019 vs May 2020
Meeting Agenda and Reports - Package will be sent out with meeting code on May 26th.
Page updated May 19th, 2020