2019-20 Registration
---
Early Registration for the 2019-20 season will take place May 1 - July 31, 2019. Fees increase by $50 a player after July 31st. Registration will remain open until September 15th, 2019. All registration fees must be paid in full by October 1, 2019 (Exceptions to the fee increase include Initiation players and players new to Moose Jaw Minor Hockey)
Fee Structure
Moose Jaw Minor Hockey's Registration fees are determined based on components that include but not exclusive to ice time, equipment, referees, SHA fees, development, and general operations.

E

ach team will set team fees based on activities outside of what is provided by MJMHA. This may include extra practice ice times, tournaments, pictures, clothing, etc.

The teams generally hold a parents' meeting once the team is formed and set up their plans and finances for the season. Some teams do some fundraising to offset additional costs, but this is left up to the individual teams.
Players on Male/Female Tier Teams will have additional costs to cover: additional practice times, and the expenses of playing on a traveling team

Novice teams will be playing half ice games for the first part of the season, the other half of the ice surface will not be used by other teams during these games, and practice ice will remain the same format as in previous years. In short, each ice time will have only 2 teams assigned to it, and ice costs are calculated with that in mind. More specific information on how the Novice program will run will be posted on our website as soon as it is available.
Payment Options
Online Payment with a Credit Card/Visa Debit, only available at the time of registration.
Pay in full at time of registration
#1 $50.00 today - balance paid in 5 payments June 1, July 1, August 1, Sept 1, Oct 1
#2 $100.00 today - Balance paid in 2 payment Sept 1, Oct 1
#3 50% today and balance paid on Oct 1
In person or e-transfer
Pay later at Office Office Hours during off-season
e-transfer to payments@mjmha.ca password: fees1920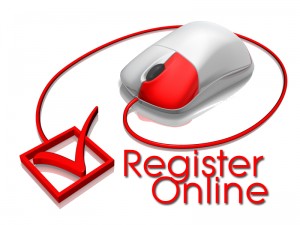 ---
Sponsorship Applications - Families who have applied for sponsorship must inform the office that the application has been made
---
Refund Policy
A request for a refund will be the date that the MJMHA office is informed in writing that the player has quit or is moving. Refunds are calculated as follows:
1. A refund of 75% of the registration fee will be issued if the player quits after placement on a team and before November 15.
2. A refund of 50% of the registration fee will be issued if the player quits after November 15 and before December 15.
3. A refund of 25% of the registration fee will be issued if the player quits after December 15 and before January 15.
4. No refund will be issued if a player quits, moves or is injured after January 15.